Recently I took my daughters Softball hitting skills to the next level by putting her up against some of the best pitchers in some of the best stadiums in America…. well kind of anyway!
I joke but this is actually a great use case, imagine putting your softball or baseball college or pro team up against any pitcher that you have recorded stats for and enabling them to hit against that pitcher and any pitch they have made during a game, that's some next level training there!
We enabled this by attaching a HTC Vive Tracker to the end of an old softball bat she had and using this in conjunction with the HTC Vive VR Headset, this enables the bat to be tracked inside of virtual reality and for a more life-like experience and realistic training method when using some of the softball/baseball games…
Now we have a sensor on the bat, introducing some #virtualreality based #softball training for my daughter! pic.twitter.com/pEx5ihDYLm

— Alan Renouf (@alanrenouf) April 5, 2019
Setting the tracker up was very simple and I soon had the tracker visible in Steam Home.
I downloaded a few games for my daughter to use that I knew supported the HTC Vive tracker:
Pitch-Hit: Baseball
A fun baseball game that takes you through games while enabling you to practice hitting, catching and other bat skills.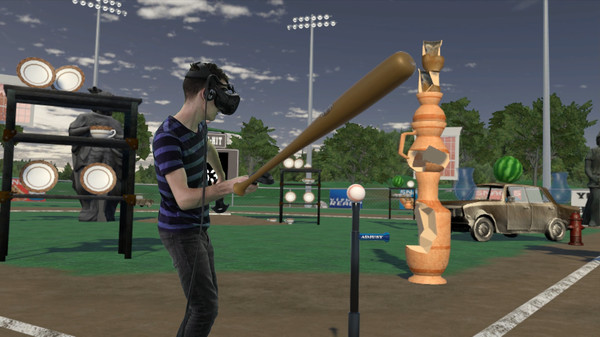 MLB Home Run Derby VR
A slightly more realistic game where the objective is to get as many home runs as you can and hit the multipliers along the way, this game does a great job of the realistic stadiums, you really do feel like you are stepping into the batter's box at Marlins Park (Miami), Nationals Park (Washington, DC) and Progressive Field (Cleveland).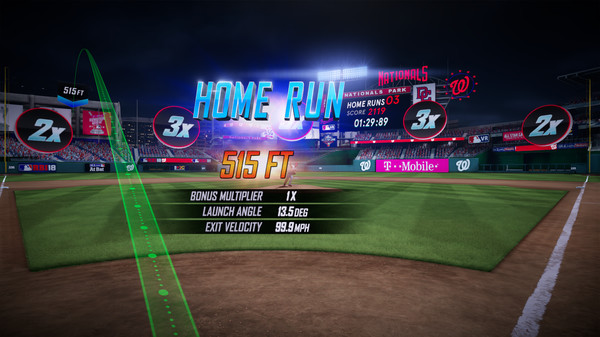 Issues with Orientation
The problem was, whenever I launched these games the tracked bat would be 90 degrees off on orientation, this was obviously an issue as if you were holding the bat up straight with the handle pointing towards the floor it would look like the bat was horizontal in front of you.
I searched for an answer for this and had trouble finding a fix, after a while messing around I found out there were settings for the trackers but not outside the headset in the windows SteamVR app where things are normally stored but inside of the SteamVR menu once you have the headset on.  After altering these and setting the tracker to be on my waist rather than in my hand it fixed my issue, if you have found this post and have this issue I shot a quick video of how you change this and what fixed it for me.